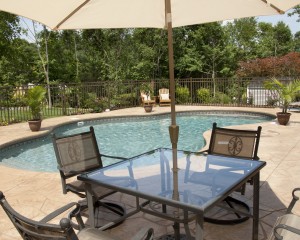 Summer is just around the corner, bringing balmy nights and perfect opportunities for swimming and poolside lounging.
If your in-ground or above-ground pool is in serious need of a makeover, now is the time to consider what renovations will enhance your poolside environment and complete your swimming pool installation.
When considering how to revamp your swimming and lounging retreat, there are a few things that you need to consider.