Bullfrog® Spas
Enjoy peace of mind, and well-deserved rest and relaxation with Bullfrog® Spas, the world's customizable and most energy-efficient hot tub. The virtually leak-proof construction comes fully equipped with the JetPak Therapy System™ – removable hot tub jets that give you a completely personalized hydro massage.
Whether you opt for a two-seater or more, each guest can select, interchange and fine tune their massage experience so they get just the right therapy, exactly where it's needed! Made in the U.S.A. with 100% wood-free injection molded frames, Bullfrog® Spas will not rust, rot, or corrode. That means you can live it up in your exceptionally watertight spa with years of worry-free enjoyment. Come visit our showroom today to learn more!
The Complete Spa Experience
Enjoy state-of-the-art hydromassage personalized to your specific needs. Proudly manufactured in the United States, Bullfrog® Spas offer more than relaxation and fine craftsmanship. The patented JetPak Therapy System™ is your on-call masseuse. Select from 18 JetPaks that target your health needs - Lumbar, Neck, Masseuse, Acupressure, and many more. Kick back in the most energy-efficient spa in its class.

Bullfrog® Spas are engineered to be durable, ergonomic, and last a lifetime. The Enhanced Ozone System (EOS O3™), FROG® @ease®, and WellSpring™ Circulation Pump look after the water for you. The only problem you will have is when to ask your guests to leave.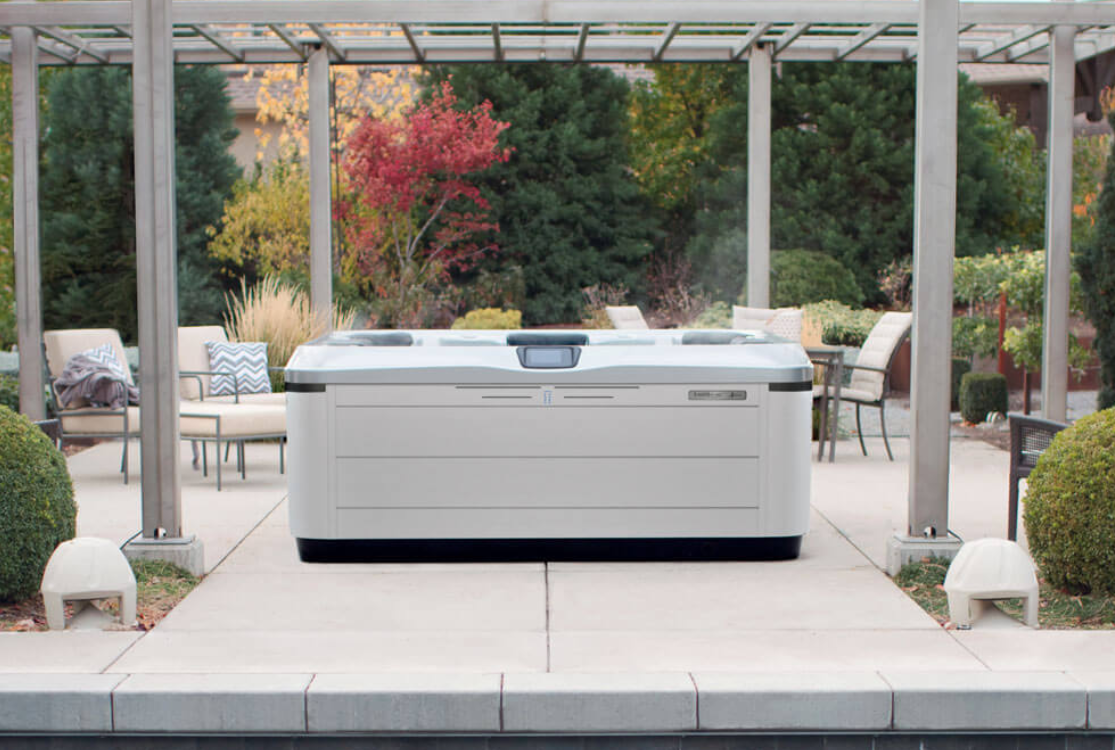 Features of Bullfrog® Spas
Bullfrog® Spas are designed to store heat, save energy, and maximize hydrotherapy massage. They have innovative design specifications that will enhance your spa experience.

Energy Savings
• 90% less plumbing, for less distribution of heat
• 59% more efficient than competitors with high-density foam insulation
• High-quality covers with a tight seal for heat retention
• Thick, composite base designed to increase efficiency
• Environmentally friendly
• Lower utility bills

Personalized Experience
Bullfrog® Spas offer not only a choice of massage JetPaks, but you can also choose seating that suits you. Are you tall, short or medium height? You can choose from a variety of seating styles, and sizes, and different depths.

• Immerse yourself in the premium lounger
• Enjoy a full-body massage in a deep seat
• Keep your hair dry relaxing in a shallow seat
• Enjoy in-spa surround sound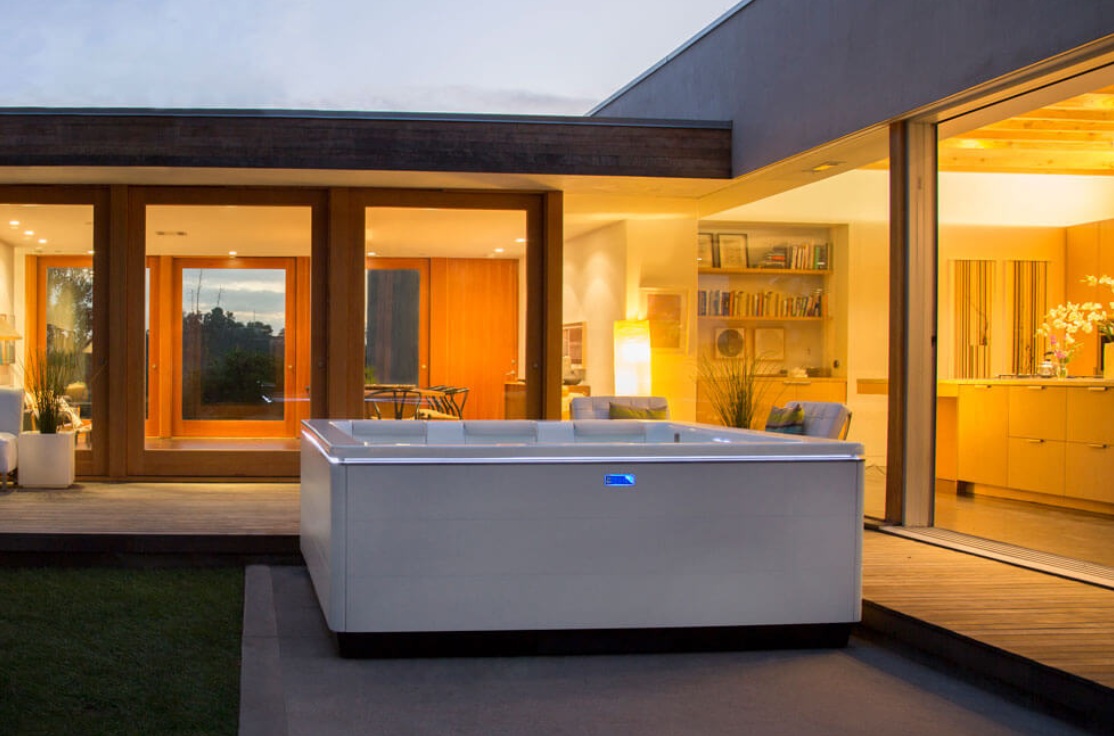 JetPak Therapy System™
Your only choice will be which JetPak to use. They are each designed to target different areas of your body. You can vary the intensity to suit your needs, individually. Choose from 18 JetPak experiences:

• AcuTherapy, Alleviate, Cascador, Deep Relief
• Fibrotherapy, Gyrossage, Neck Blaster
• Masseuse, Oscilator, Pulsator, Trio
• Spinalssage, Lumbar, Spinal Health
• Reliever, RainShower
• Versa, Wellness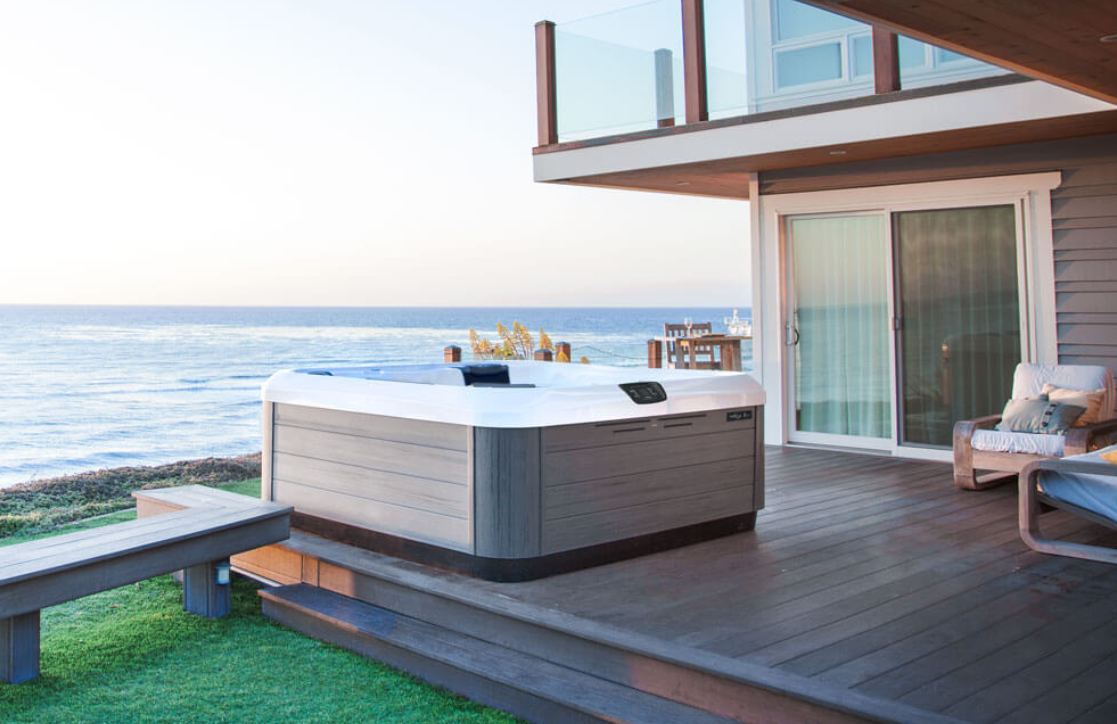 Your Smart Spa
Bullfrog® Spas can be controlled with CloudControl 2™ Wi-Fi Module. An intuitive app allows you to monitor and control your spa. No need to wait until you arrive home to get your spa ready for a relaxing dip.

With the App you can:
• Turn the spa on or off
• Control the lights
• Change the temperature
• Adjust pump and filtration settings
• Receive SmartCover notifications that alert you when the cover is lifted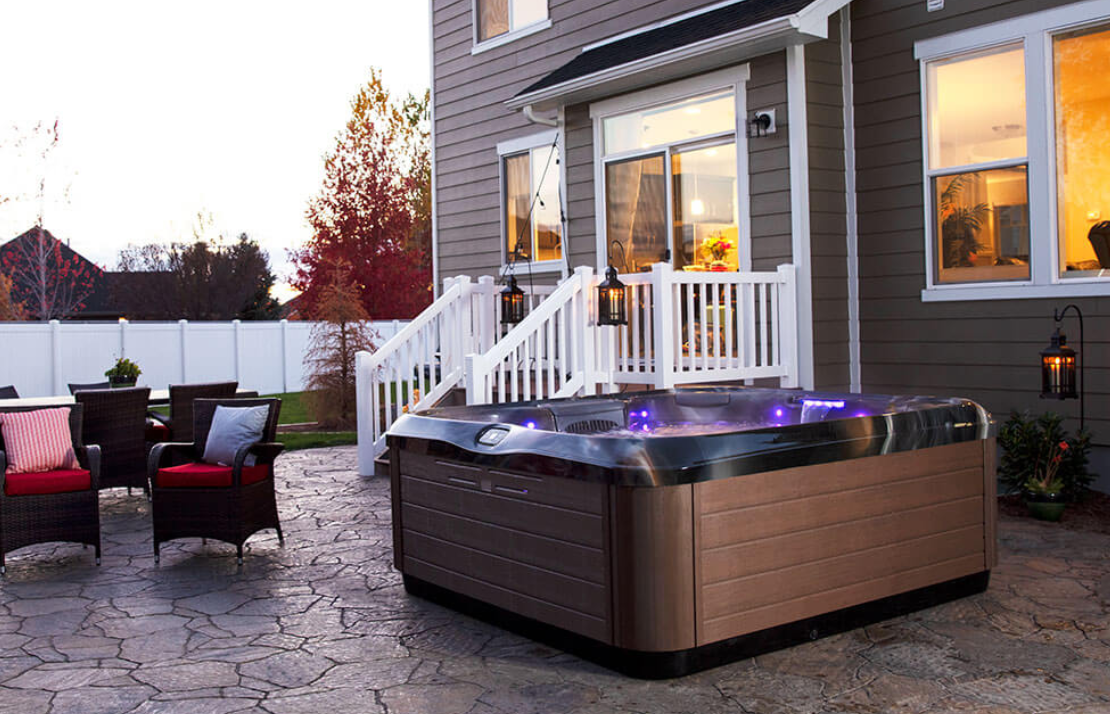 Things to Do Inside Bullfrog® Spas
You can enjoy many health benefits, entertain your family and have fun. Your spa is not limited to recreational activities – you can exercise, too!

• Warm water and buoyancy are perfect for low-impact exercise
• You can incorporate your spa-workout into a program
• Soothe away muscle tension with hydromassage
• Enjoy memorable experiences with family and friends
• Enjoy a new approach to date night
• Create a soothing meditation space to relax and rejuvenate