Top 6 Backyard Swimming Pool DIYs and Hacks You'll Love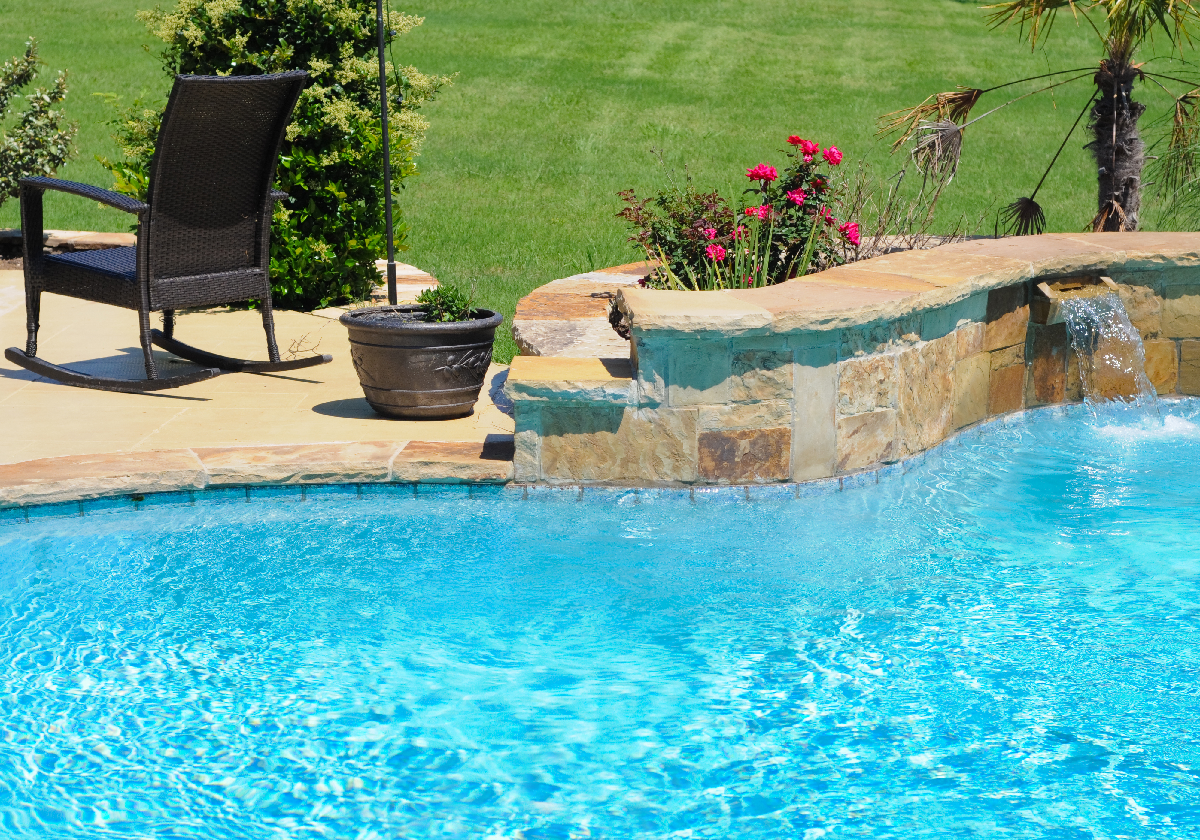 If you own a swimming pool, you probably already figured out a few clever hacks that will help you keep your pool clean and functional, without breaking the bank. Not to mention enhance the functionality in your backyard, while having lots of fun too! The best backyard upgrades don't have to cost you an arm and a leg. Some of these next DIYs are sure to enhance your overall backyard experience!
Let's take a look at some of the best backyard DIYs!
Amazing DIY Pool Hacks
There are many amazing pool hacks you could come up with to improve the fun and functional experience in your backyard. Here are some of our favorites!
Floating Drink Holder
Make a floating drink holder! First, find a good-sized plastic container that could fit a few drinks comfortably. Line the bottom of it with non-slip cupboard liner, so that your drinks don't slide around. Next, get a floating foam pool noodle and cut it into pieces that match the lengths of the container. Attach to all the sides and ensure that it can sustain the weight of a few drinks!
What an easy and fun way to keep drinks close!
Sock Cleaner
Use old socks, tights or stockings to remove fine debris from the water in your swimming pool. These particulate clothing items are made with a fine type of cloth that is perfectly suitable to remove those fine debris. Especially the debris that are often too small for a regular net to pick up. You can use a bucket or a box and simply stretch out the material over it. All you need to do is to drag your makeshift net across the water in order to finally get rid of those debris that slipped your grip!
Tennis Ball Cleanup
Looking for an easy way to get rid of oils or foamy residues in your pool? Simply drop a few tennis balls in the water! Believe it or not, the material that acts as a magnet for oil and soap residue. Just let them float around for a few hours and let them work their magic! Make sure to throw away after you've removed them.
Flower Gardens
Flowers are such an easy backyard DIY that can truly transform any outdoor space into a tropical getaway. Do some research first or head to your local garden center to plan out which flowers and color scheme you would like to introduce to your backyard. Once you have a plan, you can bring your flowers, dirt, tools, and other accessories home, to begin your own DIY outdoor oasis!
Discover a Variety of Pool Accessories
Pool accessories aren't exactly a hack, but they do truly come in handy. They can really improve your experience and enhance the way you take care of your beloved pool.
For instance, pool owners looking to test their water's chemistry no longer need to solely rely on teat strips. They can use reliable digital readers that can improve the process, making it more streamlined and much simpler.
Keep your eye out while shopping, you never know when you're going to notice the next best thing in backyard pool enjoyment. You might find a great deal on a new floatation device, pool basketball net, exterior lighting set, or patio furniture!
Improve Your Overall Backyard Pool Experience
These are only some of the most compelling and amazing hacks we could think of, but we are sure you can come up with many more.
If you are looking for advice, tips or high-quality pool accessories for sale in Wichita Falls, visit our outdoor living showroom! You can feel free to get in touch without experts at Outback Pools and Spas in Texas for more, we'd love to assist you!