The 4 Best Benefits of Professional Hot Tub Service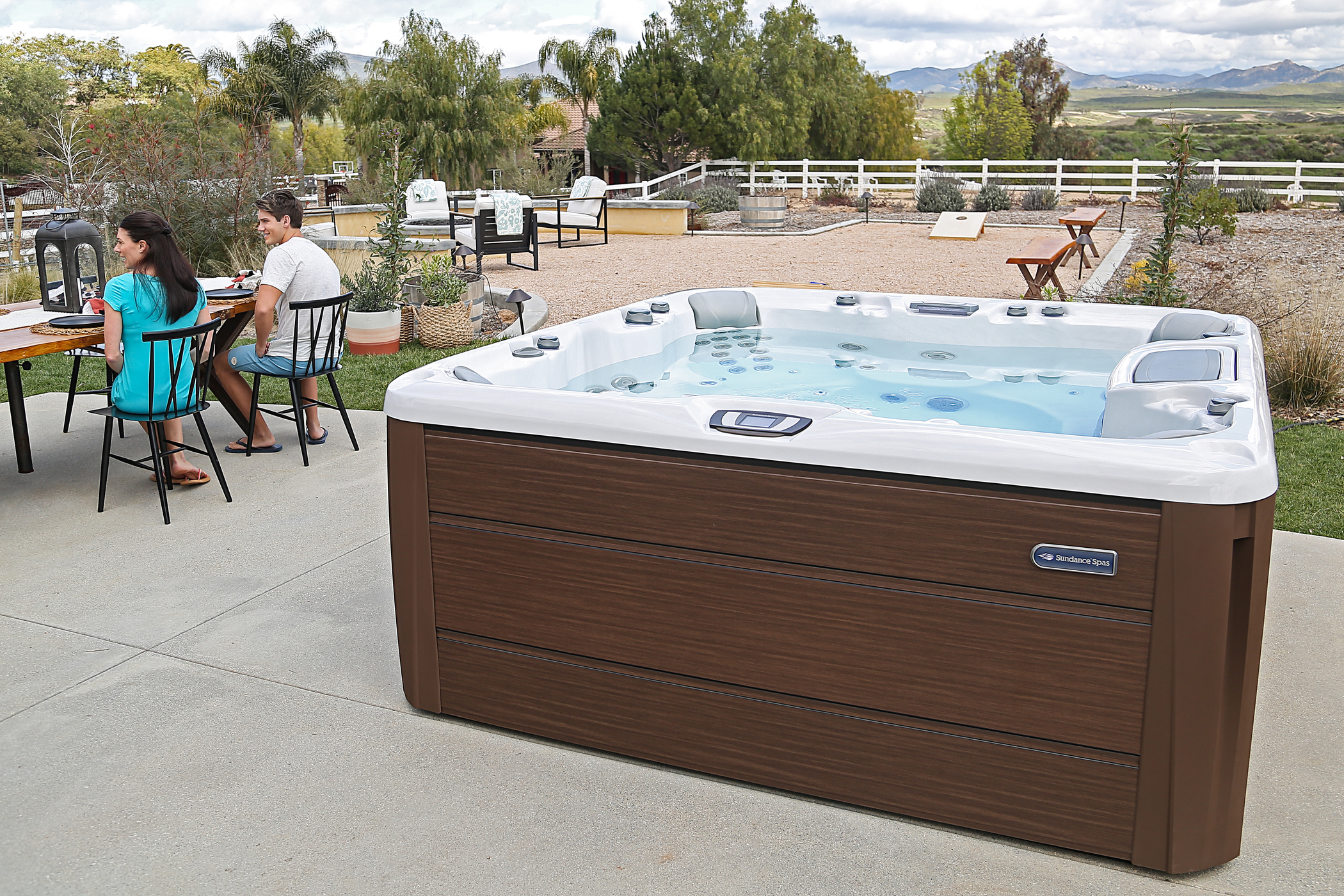 Investing in a high-quality home spa offers several benefits. Modern hot tubs are designed to be reliable and durable.
While this is true, you may notice an error message appear on the hot tub's control panel from time to time. While this is rare, it can happen.
When an issue like this occurs, you may wonder – should you try to handle the problem yourself or call a local dealer for help? In most cases, relying on the pros for repairs is best. However, did you know there is a way to prevent many hot tub issues?
It's true. When you invest in professional hot tub service and maintenance, you can prevent many of the issues you may see.
Keep reading to learn why you should clean your hot tub, the dangers of neglecting maintenance, and the benefits of professional hot tub service.
The Importance of Hot Tub Maintenance
Just like your pool, cleaning your hot tub regularly is essential. Like most people, you don't want to invite family members or friends over to get in a dirty hot tub. After all, who would want to lift the cover to discover foamy and milky water underneath?
Investing in professional cleaning services will improve your backyard spa experience. It will ensure your hot tub is ready to enjoy at all times, which is the goal of the investment you made, in most cases.
Not only that, but properly cleaning and maintaining your hot tub on a regular basis can help to keep the integrity of the spa intact. It can help to reduce the risk of completely preventable issues, while maintaining a space that is both clean and safe for your loved ones to enjoy.
The Dangers of Not Maintaining Your Hot Tub
When you soak in a hot tub that is not cleaned well or properly, it exposes your body to several risks. One of the most prominent potential issues is skin irritation. Also, if you don't have the hot tub cleaned and maintained, its performance may fall, and you may have to invest in hot tub repairs.
Some of the more specific problems that may occur if your hot tub is not cleaned include:
Nausea (if dirty water is ingested)
Skin irritations (as mentioned above)
Bacterial infections
Rashes
Along with causing potential health issues, the entire system may experience serious and expensive damage if it isn't cleaned and maintained.
The 4 Top Benefits of Professional Hot Tub Service
Now that you understand why this service is so important and the dangers of not investing, it may be beneficial to learn about the benefits you can receive when you hire professionals.
1. Expert Levels of Care
When you hire a professional hot tub cleaning service, you can feel confident your spa will get nothing less than superior care. Professional hot tub technicians are well-versed in the operation, repair, and maintenance of all types of hot tubs from many different brands.
These professionals can inspect, diagnose, troubleshoot, and even repair your unit if there's an issue. Professional services also provide you with peace of mind that you will be safe and avoid potential issues that may arise if you try to handle the repairs on your own. Their services will also ensure you have a safe location to relax, unwind, and soak.
If you want to invest in ongoing maintenance for your hot tub, it's even better. Having a professional inspect, maintain, and clean your hot tub regularly will give you peace of mind there are no problems and help to address them before they become more expensive issues to deal with.
2. Reduced Need for Service and Repairs
The most expensive spa is one you don't use often. Daily use of your spa and regular maintenance helps you enjoy all the benefits a hot tub offers and will help you keep the unit running properly for its entire life. If you delay or ignore maintenance, it may cause serious problems and the need for expensive repairs.
One of the best ways to avoid issues is by investing in professional services. They understand how important your hot tub's water care system and filters are. Failure to care for these regularly can result in serious problems.
When you hire a professional service provider, they will set a maintenance schedule and provide advice regarding the best way to handle problems if they occur.
3. Enjoy More Free Time
Do you really want to spend your free time taking care of and maintaining your hot tub instead of enjoying it? If you are like most people, the answer is a resounding "no."
You can hire a professional service provider to come and maintain and clean your hot tub on a schedule that works for you. Professionals can visit your home on the set schedule, inspect the hot tub, clean it, and provide small repairs as needed.
With these services, it means when you get home from a long, hard day at work, you can just enjoy your hot tub, rather than having to worry about cleaning it or testing the water. It will be ready and waiting for you to enjoy at all times.
4. Provide Full Inspections
When the professionals come for regular maintenance and cleaning, they will also check the unit for any signs of an issue.
For example, it is almost impossible for people who aren't in the industry to spot small cracks, splits, or leaks. However, these problems must be found and addressed, which a professional service provider can do.
Also, once these issues are found, the expert who is at your home to maintain your spa can fix them – usually while they are there.
Along with fixing these types of issues, most inspections provided by spa professionals include tightening any loose drain plugs, cleaning the filter, and sanitizing and waxing the spa shell.
Remember, hiring the experts means you have someone who has the right tools, knows what products and chemicals to use, and that will ensure your hot tub is ready for you to enjoy all the time.
They can also answer any questions you may have about your hot tub, how often it should be serviced, and more.
4 Common Issues That Require Immediate Service
Investing in regular maintenance and cleaning services for your hot tub will help you find issues before they get too bad. It can also help prevent problems with your spa.
While this is true, it doesn't mean you won't ever have to deal with hot tub-related problems. Knowing what some of the most common issues are and when to call the professionals for emergency service can be beneficial.
Some of these situations include:
1. Drops in Water Level or Water Around the Unit
Water leaks are always a sign of a problem. This is especially true if the water is near the electrical relays or system. While the problem is serious and needs to be handled, it is also easy to repair if caught and fixed quickly.
When the professionals arrive at your hot tub, the first step will likely be to drain all the water from the unit. They will also disconnect the power and then find the source of the leak.
Before restoring power, the professional will ensure no other systems or components were damaged because of the leak.
2. Ongoing Power Losses or Shutdowns
If you notice ongoing shutdowns, it could be caused by the GFCI outlet. It may also be the result of safety switches disconnecting.
Does your hot tub require you to reset the power often? If so, a professional is needed to figure out what is causing this problem.
3. Remote Won't Connect, or Controls Shut Down Regularly
If there are ongoing control issues, it means you need to have the problem inspected by professionals. Sometimes, it will be a simple fix like changing the battery. However, there could be a more serious issue that needs to be handled.
4. No Heat
The purpose of your hot tub is in the name – to get hot. Modern spas are built with internal thermostats. These help ensure the spa water remains safe for you to use. If the heater continues to shut down or if the circulation pump is always running, it probably means the thermostat is not working properly.
Don't Wait to Schedule Professional Maintenance and Cleaning for Your Hot Tub
It can be tempting to put off cleaning and maintenance for your hot tub. While this is true, it's not a good idea. If you want to ensure your hot tub remains in ready-to-use condition, ongoing maintenance and cleaning are necessary.
While you have the option to handle this yourself, if you don't have time or if you aren't sure what to do, it's best to leave it to the experts.
Our team of professionals at Outback Pools and Spas has years of experience in the industry. We have worked on virtually all types, sizes, and styles of hot tubs and can provide the professional maintenance services and expert advice you want and need.
If you would like to schedule an appointment or need maintenance, contact us today by calling (940) 691-4888. We are standing by and ready to help ensure your spa continues operating properly and issue-free for the foreseeable future.