AquaTrainer 16 fX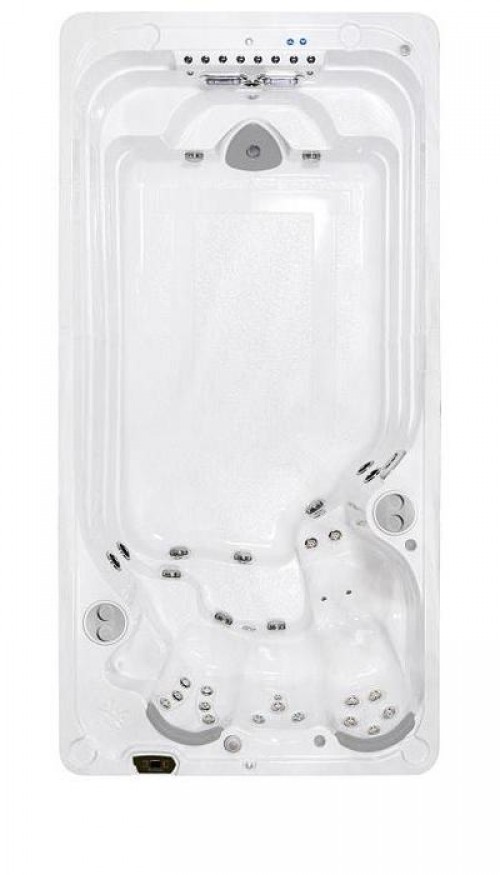 The roomier swimming treadmill geared towards the active swimmer and the perfect swim.
Seating Capacity:
2-3
Jets:
Wide stream swim jets
Dimensions:
186 inches x 93 inches x 49 inches (473 cm x 236 cm x 124.5 cm)
Spa Volume:
1944 US Gal / 7358 L
ABOUT THIS SWIM SPA
It has variable resistant, adjustable current stream, the thigh/abductor jets for lower body massage and resistance exercises and two hydrotherapy massage seats. The AquaTrainer is a pool, hot tub and aquatic gym all-in-one. This swim spa is a fiberglass reinforced acrylic one-piece mini-pool that allows you to swim, jog, exercise or play. It needs less space, costs less money and requires less maintenance than a conventional pool.
Related Products
Seats: 2-3

Seats: 2-3