AquaSport 17 fX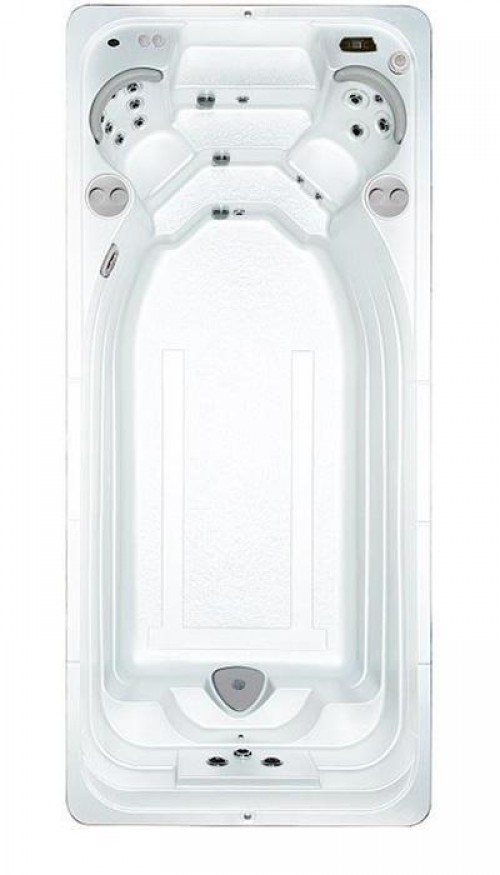 The family fun pool with all the exercise benefits at an affordable price.
Seating Capacity:
2-3
Jets:
Core Stream Jets
Dimensions:
210 inches x 93 inches x 48.75 inches (533 cm x 236 cm x 123.83 cm)
Spa Volume:
2181 US Gal / 8257 L
ABOUT THIS SWIM SPA
The AquaSport Swim Spa is a fiberglass reinforced acrylic one-piece mini-pool that delivers the most fun and has the exercise benefits of the AquaTrainer at a more affordable price. The value packed AquaSport requires only one pump to operate the Hydrotherapy massage seats and uses an AquaCord swim-in-place harness in combination with swim jets for swimming resistance. Enjoy backyard living at its finest with a pool and a spa all in one.
Related Products
Seats: 2-3

Seats: 2-3