AquaSport 12 fX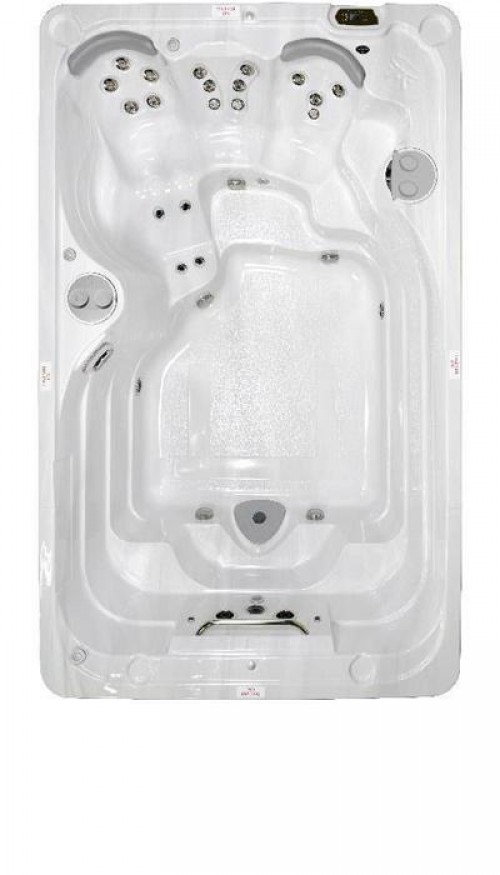 Individual cross-training mini-pool with the athlete in mind.
Seating Capacity:
2-3
Jets:
Core Stream Jets
Dimensions:
150 inches x 93 inches x 48.75 inches (381 cm x 236 cm x 123.83 cm)
Spa Volume:
1489 US Gal / 5635 L
ABOUT THIS SWIM SPA
This Swimspa is designed to maximize the swimming area by eliminating the seated areas. Entrance from three sides allow customers lots of versatility when installing this unit.
Related Products
Seats: 2-3

Seats: 2-3