4 Outdoor Hot Tub Décor & Design Ideas for Your Backyard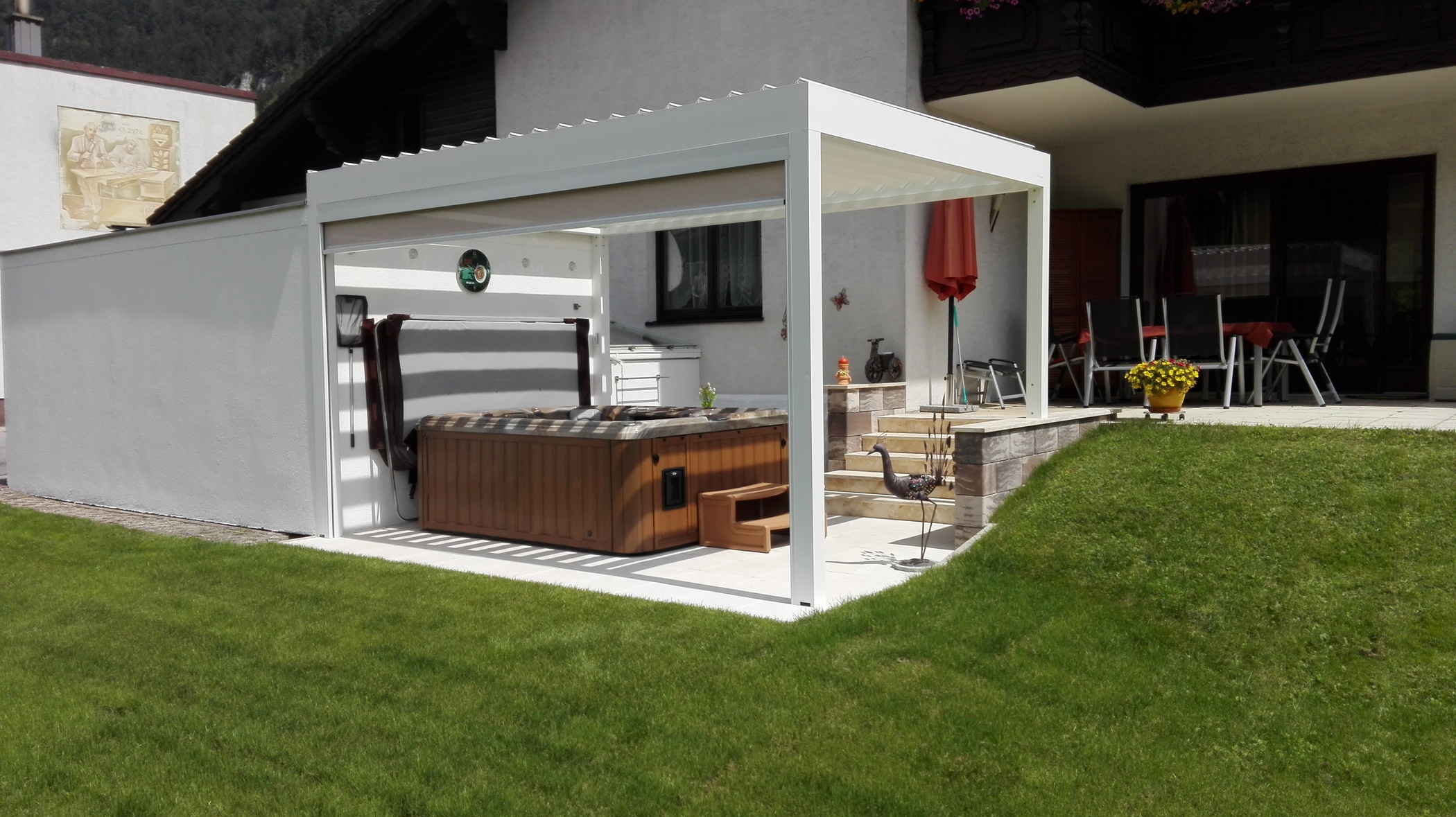 It's never too early to create a vision for incorporating a future hot tub. It's essential to have some semblance of a plan before installing one into your living space.
Not only do you need to plan for hot tub functionality, but your spa space should also be a place where you are comfortable releasing your stress.
If you want to transform your backyard into a spa retreat, then you'll want to take a peek at these tips to help to optimize your backyard oasis experience.
1. Creating an Accessible Backyard Space
Before diving too deep into the decor, first plan ahead for usability and accessibility. For those looking to recess their spas, measure depth accordingly. A fully inground hot tub can be just as challenging to enter as a raised platform hot tub.
An elevated two-step design is a practical way to give your hot tub a sleek modern look while still ensuring easy access. Steps can provide additional use as a placeholder for a towel or drink.
In addition to a clear entrance into your hot tub, you need access to your hot tub's innards for maintenance. Locate the access panel or create a clear space for the other equipment area, depending on the design of your hot tub. Expect regular hot tub maintenance to keep your spa running long-term.
Fortunately, if accessing the hot tub is a concern, there are several ways to make your hot tub is both very accessible and aesthetically pleasing.
2. Outdoor Hot Tub Lighting
Complement your hot tub with mood lighting. Consider incorporating custom outdoor lighting to emphasize your hot tub and other parts of your backyard.
Landscape lights enhance your space, allowing you to enjoy a view of your yard, rather than a backdrop of darkness when during a nighttime dip.
3. Enhance Your Privacy
Remember to plan privacy details to maximize relaxation in your spa. If you're concerned with hiding the view from your hot tub, a screen can be a great way to add an element of lighting and enhance the ambiance.
A privacy fence can turn your hot tub into a hidden sanctuary. Similarly, a gazebo or pergola over your hot tub creates the feel of a cozy backyard oasis.
4. Adding the Personal Touches
There are countless ways to integrate a spa into your backyard living space so it flows naturally with the rest of your personal decor. Most decks supporting hot tubs use composite decking. The wood-like material gives a warm, timeless feel. If you're interested in authentic material, durable hardwoods such as acacia, ipê, and iroko are excellent choices.
Hot tubs often end up being tucked away into a corner of the yard, but with several different hot tubs for sale of all shapes and sizes, it is possible to choose the perfect spa to fit into your existing yard or deck layout.
Talk to your local garden center about choosing plants and boulders to turn your hot tub into a decorative feature, rather than an interruption to your outdoor space.
Making the Most of Your Outdoor Living Space in Wichita Falls
Ready to put your design ideas into practice and begin the search for your dream backyard getaway hot tub?
If you have questions about hot tub pricing or transforming your backyard, our friendly sales team here at Outback Pools & Spas in Wichita Falls are ready to help you.
Please come visit our showroom today, or simply check out our website at Outback Pools and Spas to learn more!