Incorporate Your Spa into Your Work from Home Routine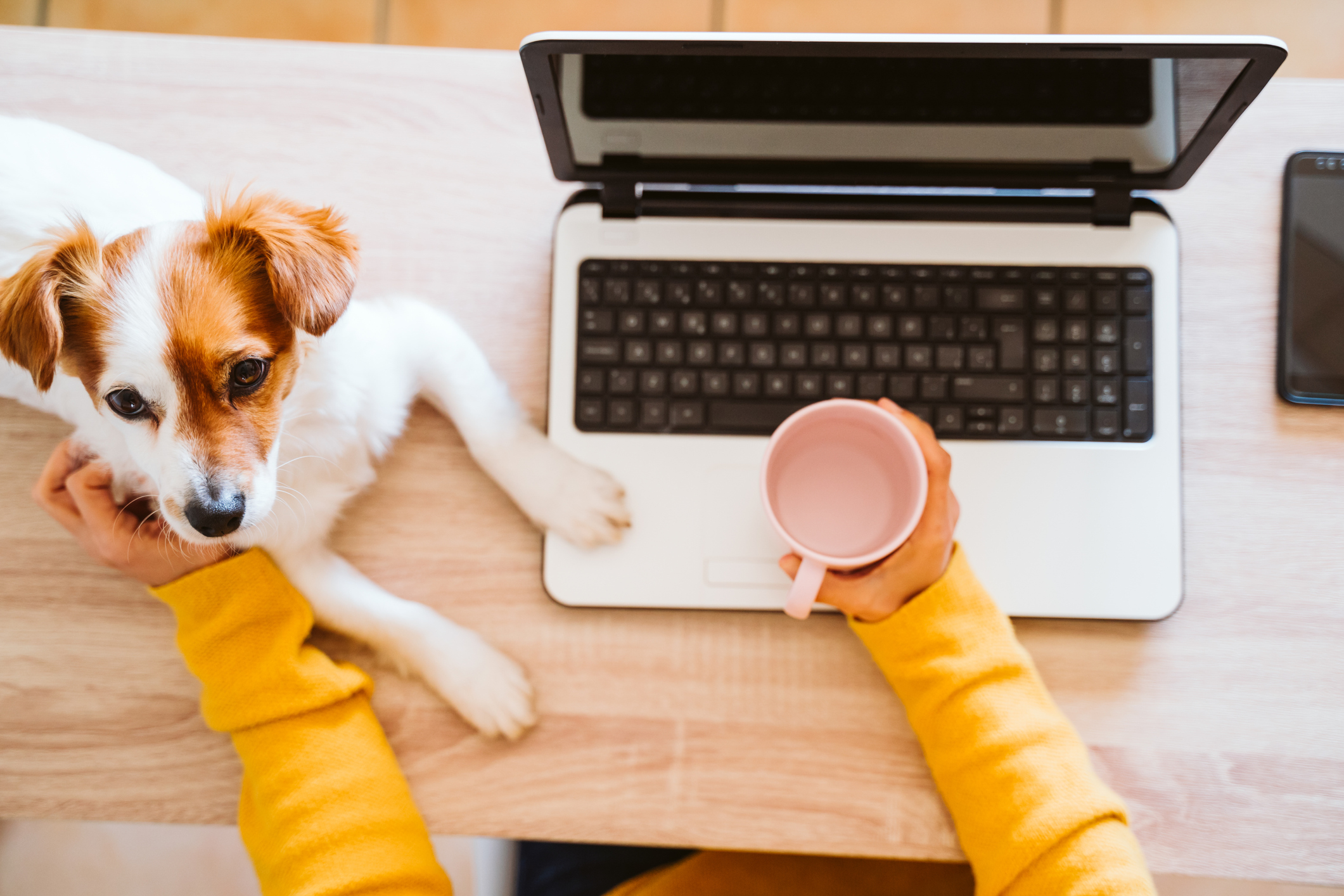 With many people working from home these days, it can be challenging to find that perfect work-life balance. Despite working from the comfort of their own homes, many employees still struggle with stress and tension during their workday.
Because of this, it's a good idea to take advantage of your close proximity to your hot tub, and even better? All it takes is just a few minutes per day to help you relax and recharge after another remote business meeting.
Why Soak in a Hot Tub?
A brief soak in your hot tub can help boost your working capacity and increase your efficiency. Treating yourself to a break in your hot tub is arguably one of best ways to unwind at work, as it enhances mental focus, concentrates, and increases vitality.
Hot tub hydrotherapy can help to improve your workday in a number of other ways too, including:
Easing muscle tension and soothing joint pain, making sitting at your desk more comfortable
Improving your sleep patterns, helping you get a full night of rest before you start the next workday
Reduces stress, improves energy levels and helps you to relax, leaving you feeling refreshed and motivated for another productive workday
Whether you are a seasoned spa owner or just starting to look for your first spa, you might want to take a look at our elite line-up of hot tubs for sale.
Including Your Spa into Your Workday
Before Work
What better way to spend the time you had originally set aside for a commute, and instead soak inside your hot tub? Even a 15-minute soak can help you start your workday on the right foot!
During Lunchtime
Do you find that eating only takes up so much time during your lunch break? If you eat rather quickly and could really benefit from additional relaxation, use your lunch break to soak in your spa.
Take a Break
Feeling sluggish through your workday? Taking a break to soak in your spa can help you to refresh and revitalize. Return to your desk with new-found energy, all with help from your handy hot tub.
After Work Relaxation
Reward yourself for a solid day of work by heading to your hot tub. Power down your computer, turn off your work phone and head outside for a relaxing soak, with help from the ergonomic seats, hydrotherapy jets and soothing warm water.
What better way to end a productive day?
Ways to Relax After a Day of Working from Home
After a long day of work, even with a lunchtime soak in the hot tub, you might still be looking for ways to relax and unwind. Here are some other spa-like treatments that you can enjoy from the comfort of your home.
Milk Bath
For instance, have you ever enjoyed a milk bath? After you take your soak from your hot tub to your bathtub, it can help you elevate your relaxation while also pampering your skin. Milk contains lactic acid which can relax the skin. Add a cup or two of whole milk, or some milk powder to your water.
Then blend some essential oils in the bath (making sure they are okay to use on your skin!) with sweet honey. A milk bath can help relieve redness, itching, and swelling, thanks to the proteins, amino acids, and vitamins and minerals found in this drink.
Hair Treatment
If you feel like really pampering yourself during your lunch break, why not consider a deep conditioning hair treatment? Your co-workers won't even recognize your gorgeous locks during your afternoon video conference.
Add moisture and nourishment with a natural conditioning procedure. Incorporate a beaten egg to your hair mask for a protein-rich treatment, leave it for around 15 minutes, and rinse it with water.
Soothing Facial
You can also enjoy a steam facial while soaking in your spa. Steaming your face is a healthy way to purify your pores so that the skin is smooth and glow.
Add a few drops of spa-safe essential oils to the water, or add them to a bowl of hot water and place your face over it. You may also use a purifying clay mask or simply a toner after you're done soaking in your hot tub.
Hot Tubs for Sale in Wichita Falls
Whether you're looking for tips on hot tub maintenance or you just need a new hot tub cover for your spa, we here at Outback Pools and Spas are ready to help you.
After all, a happy employee is a productive one, and making the most of your spa when you work from home is the best of both worlds.
Please come visit our clean and bright showroom today to see our high-quality hot tubs for sale in Wichita Falls. Our friendly sales team look forward to meeting you!