How To Clean Your Hot Tub Cover In 5 Simple Steps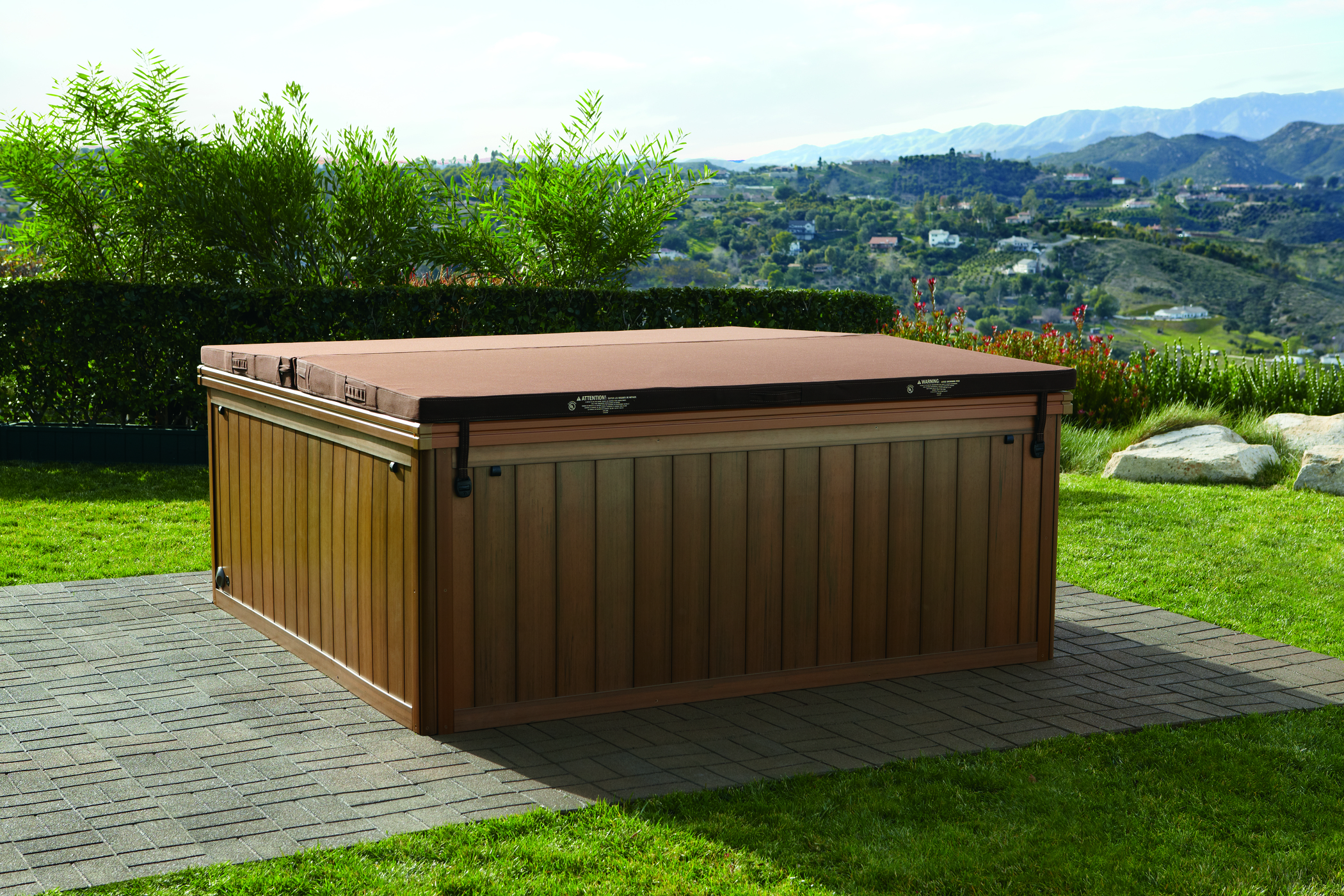 Hot tubs are the perfect place to de-stress after a long day — but only if they are kept in proper working order. A well-maintained cover is the best way to protect your outdoor hot tub.
Hot tub covers are essential to the longevity of your spa, keeping dirt and debris that can cause damage out of the water.
In this article, we will review the five simple steps to cleaning your hot tub cover!
Why is Cleaning Your Hot Tub Cover Important?
Cleaning your hot tub cover every one to three months is a great way to preserve your cover and protect your hot tub.
Regular cleaning not only safeguards your cover from everyday wear and tear as well as the effects of Mother Nature, but it also prevents chemical damage and mold growth.
How To Clean Your Hot Tub in 5 Simple Steps
Now that you know why regular cleaning of your hot tub cover is so important, let's look at how you can keep it in tip-top shape with these five easy steps:
Step 1
Remove the cover from your tub and lay it on a flat, smooth surface. Placing it near a hose, if possible, makes the cleaning process easier.
Step 2
Gently spray the underside of the cover to rinse away any hot tub chemicals that may have splashed its surface. Once dry, flip the cover over and use the hose to wash away leaves, grass or other debris.
Make sure you keep the water pressure moderate to avoid damaging the cover.
Step 3
Although the underside of your cover requires only a gentle rinse with the hose, the top will need a little more attention. Spray it with a vinyl cleaner recommended by the hot tub cover manufacturer or with a mild vinegar and water solution.
Avoid using bleach, alcohol or household detergents, which can eat away at your cover's UV protectant. Working in small sections with a cloth or a soft-bristled brush, use circular motions to gently scrub away dirt and grime.
Step 4
Once cleaning is complete, rinse the top of your cover well to remove all traces of the cleanser. Wipe it down with a soft, absorbent rag, microfiber cloth or towel and leave it to air dry.
Step 5
Once dry, use a quality UV vinyl protection spray across the entire surface of the cover.
When used every three months, the spray offers effective protection from the damaging rays of the sun and can prevent the top of your cover from drying or cracking.
Once the protection spray has dried, you can reattach the cover to your hot tub.
Bonus tip
Regularly check your cover for small rips and cracks and have them repaired immediately. Even tiny tears can leave a cover's inner foam exposed to the elements and cause it to soak in moisture from rain.
Eventually, your cover would become waterlogged, making it hard to lift and an easy target for the growth of bacteria.
Outback Pools & Spas
For more tips on keeping your hot tub cover spic and span, contact us at Outback Pools & Spas, your premier spa provider in Wichita Falls. Our knowledgeable staff is always on hand to answer questions.
Call us at 940-691-4888 or visit us at our 3923 Kell E. Blvd. showroom where you can browse our high-quality hot tubs, swim spas and pools.