5 Things to Prepare Before Your Hot Tub is Delivered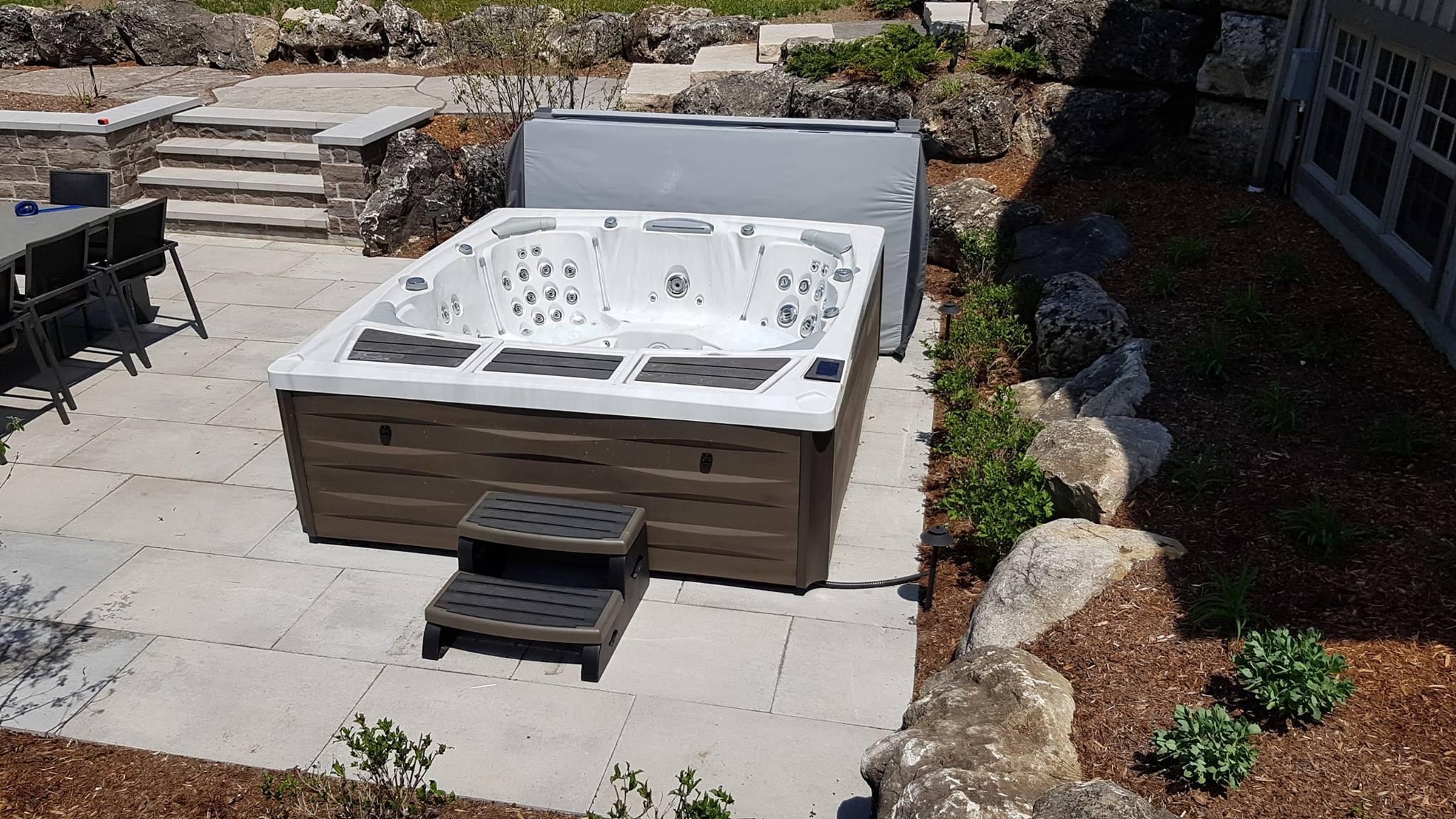 Does this sound like you? You've looked at our showroom (and saw we had the best hot tub pricing), finally a made a decision and ordered your hot tub, and now you can't wait to get it.
But now you're playing the waiting game until it arrives. Instead of getting frustrated that you can't enjoy your awesome new hot tub right away, why not take this time to prepare yourself and your space for the hot tub's arrival, and gather the hot tub supplies you will need?
There are a lot of things you can do to make the arrival, installation, and enjoyment of your hot tub less stressful and even better than expected.
Where is Your Hot Tub Going to Go?
Placement is the most important first decision for your hot tub. Is your hot tub going indoors or outdoors? Is it going in-ground, or will it be above-ground? Where will it be filled from?
Will you have space to do maintenance? If your hot tub will be outside, is it close to a door, so you can use it more comfortably in the colder months? These are all important questions to have answers ready for when the hot tub arrives.
A Foundation for your Spa
Whether you will have an indoor hot tub or an outdoor hot tub, a foundation is important. This allows for easier access for your hot tub's maintenance needs, a sturdier base, and the possibility of avoiding damage to your hot tub over time.
If your hot tub will be inside, it is recommended to place your hot tub on water-resistant material or ceramic tile, on a floor that can withstand the weight of the hot tub once it is filled. If you are placing your hot tub outdoors, the recommended base is a concrete slab over gravel.
What About a View?
If your hot tub is going to be outdoors, other things you may want to pay attention to are how close the hot tub is to any trees or other things that may fill the hot tub with debris.
Also, pay attention to the view you will have from your hot tub. This is going to be your space for relaxing, so why not make it the best it can possibly be?
Make Sure You'll Have Electricity
Once you know the delivery date of your new Sundance® Spas or Bullfrog® Spas hot tub, it is important to make an appointment with an electrician to make sure your hot tub is wired correctly for use.
The last thing you want is to have an unusable hot tub sitting at your house, wasting away all that precious time you could be spending in bubbly comfort.
Hot Tub Accessories
You may also want to explore accessories for your hot tub, such as furniture, decor, and lighting. You already have the hot tub -- why not make your experience the best it can be?
A place to put your drinks while you are relaxing, or a close place to hang towels can come in handy in the colder months. Ambient lighting around your hot tub can help relax and set a mood while you are soaking.
Hot Tubs and Accessories in Wichita Falls, Texas
If you're interested in buying a hot tub or have already purchased one and have questions or need installation help, come visit our showroom or call us today at Outback Pools and Spas.
We know your relaxation is an investment in your health, and our friendly sales team is available today to help you with all your hot tub installation needs.